MOZABRICK is an endless photo constructor
With our unique constructor you can create an art based on your lovely photo!
You can reassemble your set an infinite number of times without extra paying. Mozabrick constructors are great as a gift to spend time together with your family and friends.
Create your own artwork
Learn in two minutes how to turn a photo into a puzzle with MOZABRICK.
Infinite pixel art possibilities!
Fascinating assembling and stunning results in three sizes.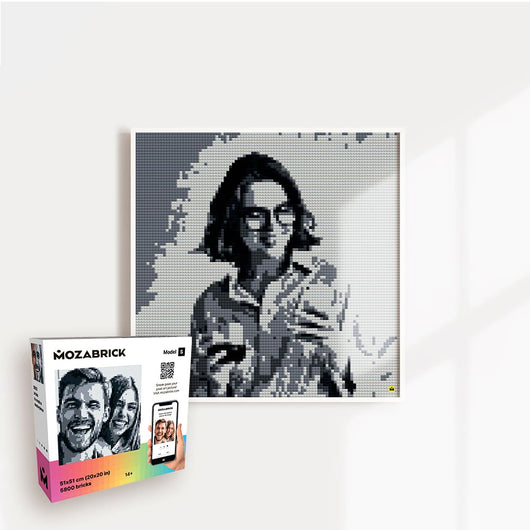 Mozabrick Model S
– 51X51 cm / 20X20 in
– 5800 pieces
Suitable for selfies, single close-ups and macro photography with a good detalization, photo of your favorite pet.
Shop now
Mozabrick Model M
– 51x76 cm/ 20x30 in
– 8700 pieces
A perfect way to represent a portrait of a couple or close friends, landscape or a picture of food.
Shop now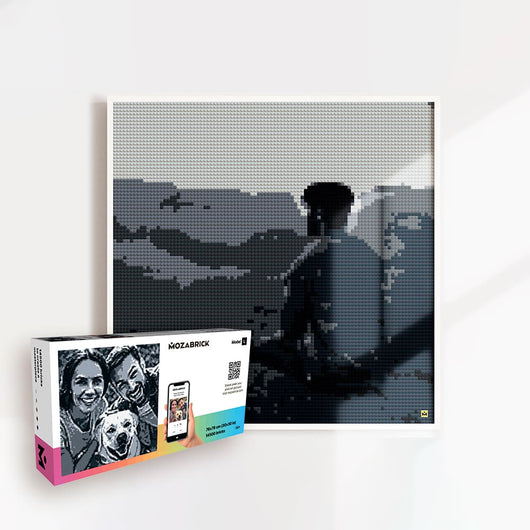 Mozabrick Model L
– 76x76 cm / 30x30 in
– 14500 pieces
An optimal for images with multiple faces, photos from the "Love story" series, corporate photos.
Shop now
Our QBRIX collection
Give yourself or your loved ones an endless amount of positive emotions.
How it works
You buy a Mozabrick pack in 51x51cm, 51x76cm or 76x76cm format with details in five colours.
Visit our website, enter the access code specified in the instructions and upload the photo you want to assemble.
You will instantly receive a free PDF instruction on how to assemble an image to your email.
Assemble a photo for yourself or as a gift and enjoy the creative process.
Got a new idea? Rebuild with a new image wherever you feel tired of the picture!
Don't know what image to choose?
Examples below will inspire you to create a masterpiece.





Have no ideas what to give to your loved ones?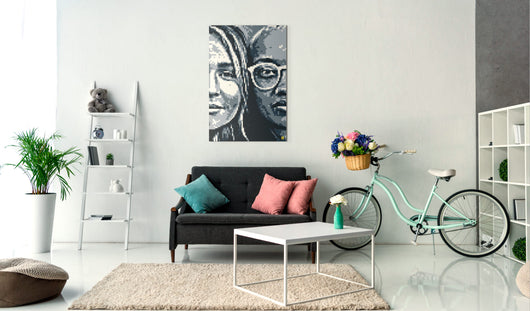 Any photo in Mozabrick format becomes an art object that decorates  your flat or office interior.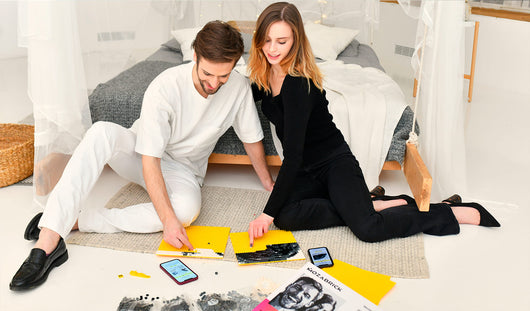 All images can be changed and reassembled using the free instruction generator on our website.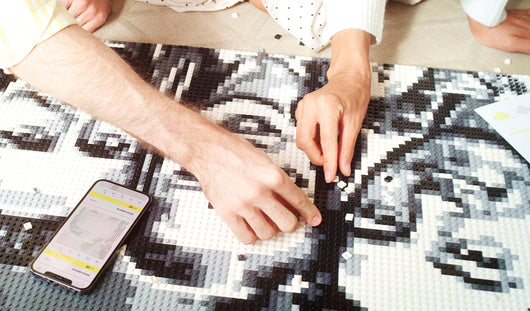 The process of assembling the mosaic is fascinating and develops fine motor skills.